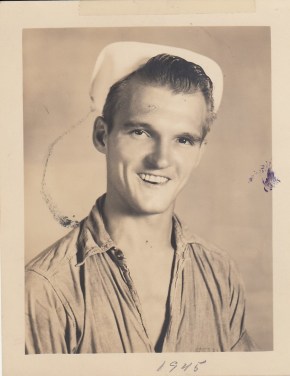 July 7, 1924-May 9, 2016
Edit
Raymond A. Bascher, of Warwick, passed away on May 9, 2016.  He was 91 years old.
Born on July 7, 1924 in Jersey City, NJ, he was the son of the late Louis Thomas Bascher and Elizabeth De Warns Bascher. He was married on September 14, 1946 to the late Helen M. (Baum) Bascher (2015).
Raymond served with the US Navy from 1941-45 and 1950-52, on the battleship USS South Dakota from 1942-1944, the submarine USS Thornback from 1944-45, and the aircraft carrier USS Wright (CVL-49) from 1950-52.  He retired as a Mechanical Supervisor with Nabisco Company in Fair Lawn, NJ.
He is survived by his daughter, Robin Hanlon of Warwick and her late husband, Frederick E. Hanlon.; his son, Reid J. Bascher and his wife Lyn  of Sayre, PA; his grandchildren:  Heather Hanlon-Almodoval, Jennifer Sedita  and husband Robert Sedita, Jr., and Rebecca Hanlon; and great-grandchildren:  Lani Almodoval, James Almodoval, Andrew Almodoval and Robert Sedita III.  
Memorial donations may be sent to Warwick Valley Humane Society, PO Box 61, Warwick, NY 10990 or Autism Speaks, 5455 Wilshire Blvd, Suite 2250, Los Angeles, CA 90036.